The RSPB
RSPB Northward Hill Nature Reserve
Address: RSPB Northward Hill, Rochester ME3 8DS
Email address: [email protected]
Contact number: 01634 222480
Grid reference: TQ768765
Facilities: Car park, toilets, accessible toilets, viewing point and nature trails
On a ridge overlooking the Thames Marshes, Northward Hill includes scrubland rich in nightingales and whitethroats, a lovely bluebell wood, a large rookery and a cherry orchard. It is also a working farm with cows and sheep. The reserve also includes great swathes of flat marshes, where lapwings and avocets breed, and wigeons and teals flock in large numbers over winter.
Read more on the RSPB website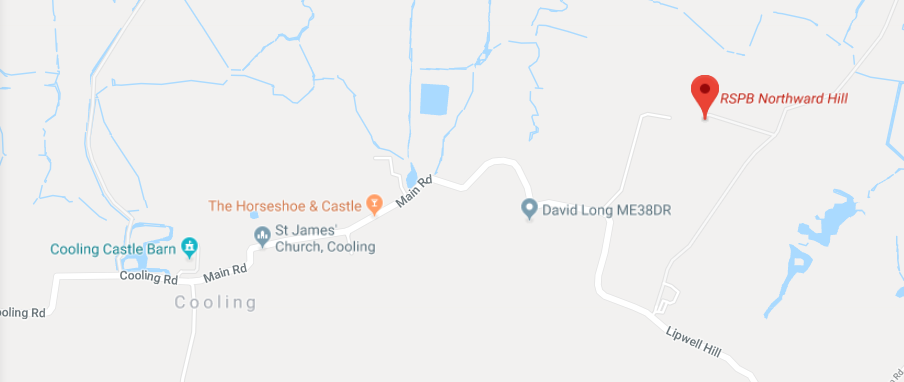 RSPB Cliffe Pools
Address: RSPB Cliffe Pools, Salt Lane, Rochester ME3 7SX
Email address: [email protected]
Contact number: 01634 222480
Grid reference: TQ722757
Facilities: Car park, pushchair friendly, viewing point and nature trails
The remote landscape of Cliffe Pools has a variety of wetland, coastal and estuary habitats.
The Pickles Way track continues for 2 miles towards the Thames estuary where a public footpath follows the seawall to meet the Saxon Shoreway long distance footpath. This can be followed eastwards back across the centre of the reserve or westwards along the Thames to the RSPB reserves of Higham Bight and Shorne Marshes.